Tori and Mabelle talk with Joanne Ruelos Diaz about her incredible book, "The Little Book of Joy: 365 Ways to Celebrate Every Day." Other topics include mom-ing and writing; Joanne's work with educational literacy publications and Sesame Street in Communities; streaming shows centering Asian characters; and finding your joy.
Writing prompt (courtesy of Joanne Ruelos Diaz)
If you were writing a book and you had to write a joyful invitation for every day of the year, what would you write or invite someone to do, on your birthday (or the birthday of someone you care about)?
ALSO, Joanne's "The Little Book of Joy: 365 Ways to Celebrate Every Day" provides 365 potential prompts!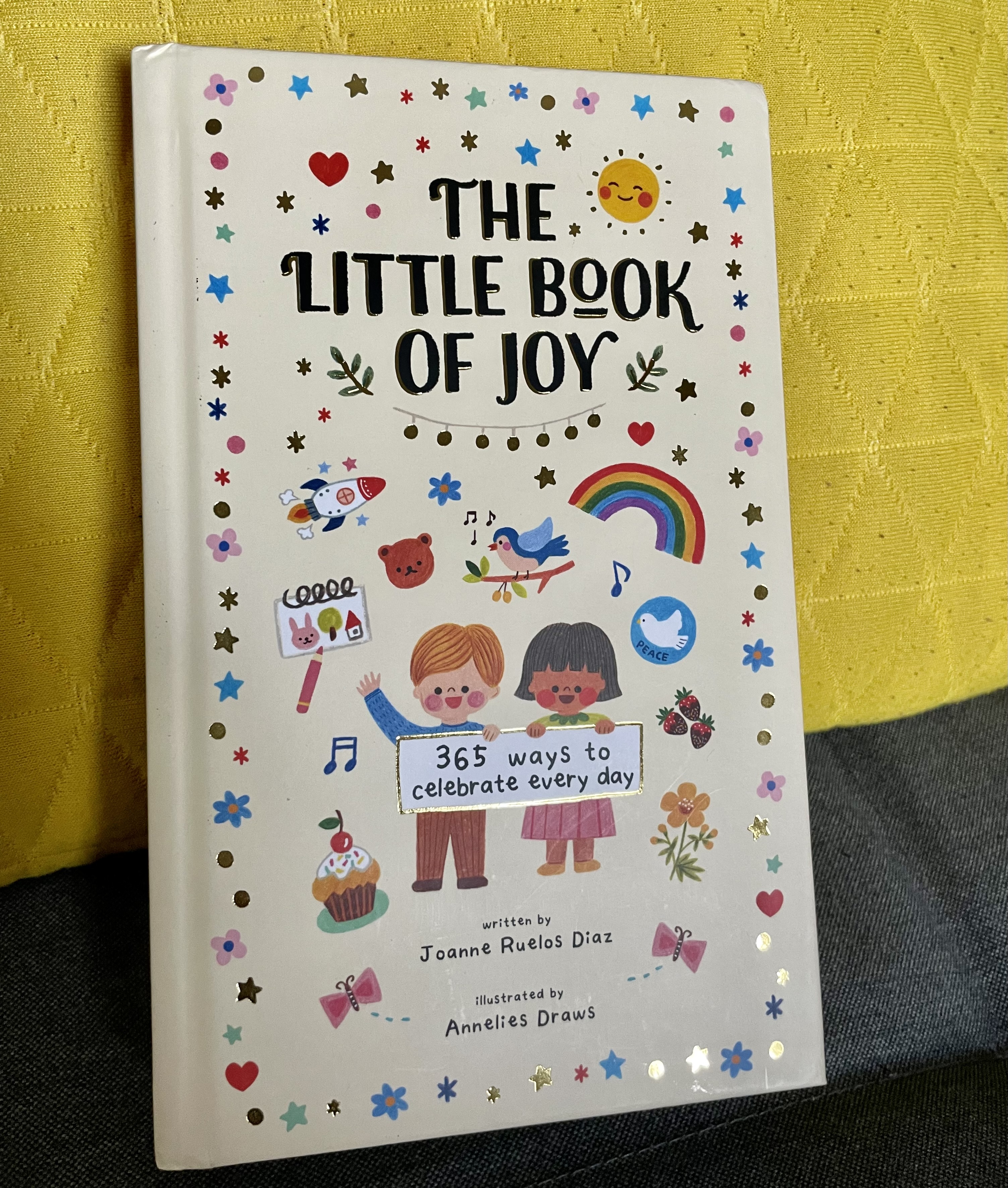 Purchase a signed copy of Joanne's book!: https://store.wordsbookstore.com/book/9781419752858
If you want a signed copy, make sure to indicate that when you order and to whom it should be addressed to.
Connect with Joanne:
Joanne's bio:
Joanne Ruelos Diaz is a mission-driven writer, editor, and children's book author. Her roles have ranged from writing and editing children's books featuring the Muppets, Lego, and Barbie to writing classroom literacy materials for educational publishers. Her recent projects include writing for Sesame Street in Communities about resilience, racial justice, and support for children and families during the Covid-19 pandemic. Her children's book, THE LITTLE BOOK OF JOY, about how to cultivate joy in small ways every day came out in November 2021.
Register here for our Dramatists Guild End of Play check-in on Saturday, April 16 @ 10am PT: https://events.dramatistsguild.com/event/socal_end_of_play_midpoint_check-in
Check out Sesame Street's incredible free resources for parents, caregivers and providers: https://sesamestreetincommunities.org
Learn about "Joyful: The Surprising Power of Ordinary Things to Create Extraordinary Happiness" by Ingrid Fetell Lee: https://www.goodreads.com/book/show/37946426-joyfulJoin us at the 2022 Inge Festival, April 21-23!: https://ingecenter.org/festival