Join us on Saturday, September 11, 2021 for Love-5: The Tennis Plays — a virtual festival of 5-minute plays. The winning scripts will be performed live on Zoom at 7PM PT.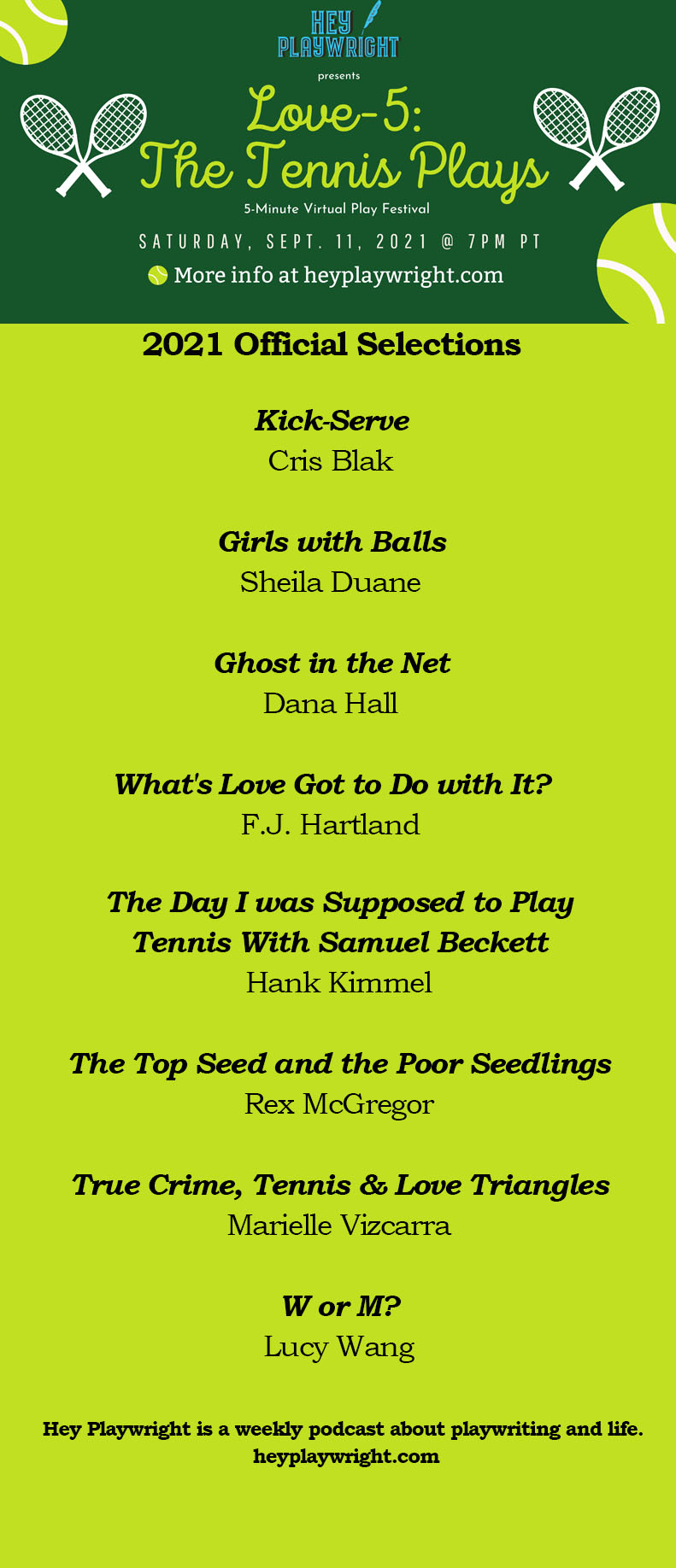 Thank you to all of the playwrights who submitted. As you will see by the variety of themes explored in the selected entries, tennis isn't just a game. It's the backdrop for love, loss, feminism, and so much more.
We hope to see you at the show!
Kick-Serve
Cris Blak

Girls with Balls
Sheila Duane

Ghost in the Net
Dana Hall

What's Love Got To Do with It?
F.J. Hartland
The Day I Was Supposed to Play Tennis with Samuel Beckett
Hank Kimmel

The Top Seed and the Poor Seedlings
Rex McGregor

True Crime, Tennis & Love Triangles
Marielle Vizcarra

W or M?
Lucy Wang
REGISTER TO WATCH AND TELL YOUR DOUBLES PARTNER!